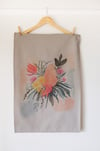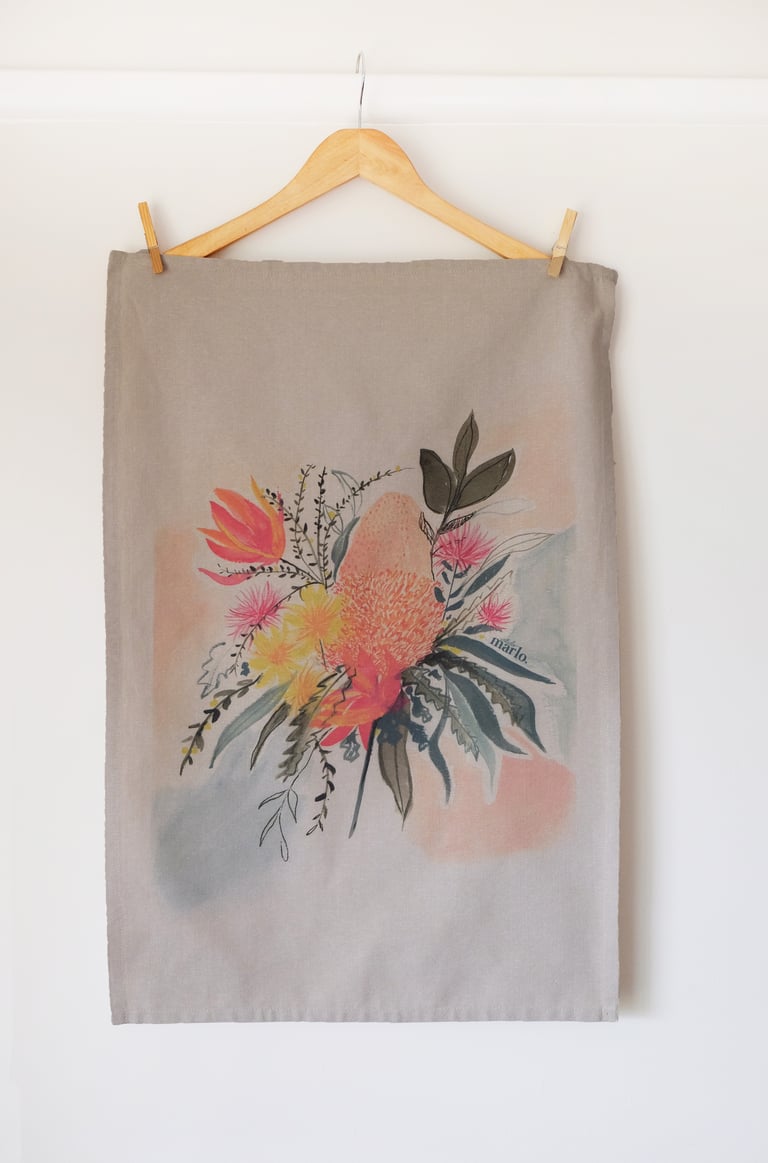 100% Cotton Tea Towel - 'Brushy Banksia' - Natural
Australian Certified Organic 100% Cotton Tea Towel.
Generous 50 x 70cm size. Hand painted floral watercolour 'Brushy Banksia' design by Alyshia on the natural coloured base. Excellent for drying dishes or pop in a frame for some fabric texture and colour on the wall.
Locally Printed in Victoria.
**Local Buyers**
There is local pick up option now available at the checkout. This option can be applied for pick up in Hamilton & Lake Bolac, Victoria.